Dr. Paula Allenburg, DC, is the director/owner of Avenues of Health (AOH), a wellness practice that offers chiropractic care and therapeutic massage. Paula has been providing chiropractic care to patients for 33 years.
Licensed Massage Therapist Rachel Romanelli has been practicing for 26 years, and Massage Therapist Daev (Rachel) Knieff has been practicing for six years. Click here to learn more about AOH's massage services.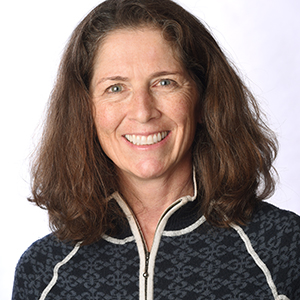 In addition to earning her Doctor of Chiropractic degree from Northwestern Health Sciences University in 1987, Paula is also a Certified Chiropractic Sports Physician (CCSP) and has years of training in diagnosing and treating sports-related injuries.
While she has treated many athletes over the years, particularly dancers, hockey players and distance runners, Paula routinely works with people of all ages on a wide range of health issues. Knowing that everyone's health goals are different, she takes time to talk with her patients to understand what they need to get better. Rather than focusing on symptoms, Paula works to find out the root cause of problems.
Active in many sports herself, Paula understands personally how important it is to feel good and be able to enjoy doing the things that you love. Along with chiropractic care, she also offers dry needling, Kinesio® taping, ultrasound and interferential current therapy. Although most chiropractors focus on the spine, Paula also has a strong interest in treating feet and lower extremities, as well as wrist, forearm and elbow problems, which can also diminish people's ability to enjoy life.